* * * Sinclair QL 25th anniversary web & media coverage 2009 * * *
Added: May 28th 2009 | Last updated: January 12th 2010 (Content), June 4th 2017 (Broken Links & Formatting fixed)
Get personal...
Originally I planned to do a big thing, a wide-spread PR case, media breakfast with Sir Clive, etc. at the same venue as the launch 25 years ago. The idea was in my mind since summer 2008, I even set some dates in my agenda for preparing it, but as you can imagine there was just not enough time in my life to do such a thing. Those dates in the agenda passed with work and life and in the end I had only some hours on Sunday Jan 11th 2009 – a day with very bad weather in Switzerland, very cold, no sun... - to do some Powerpoint, Photoshop and html work, set the battle plan for the mailshot, etc. On Jan 12th all to be done between breakfast with family and start of work was to upload the html pages, send the eMails and post to selected NewsGroups.

I've got lots of positive comments and feedback and the story got fairly good coverage in TV and both print and online media. So for me it was worth the time and effort.

I shall summarise the QL 25th anniversary year in detail in a series of three articles in the QUANTA magazine to be published during 2010.
Links...
Following are links to web pages which took up the story:

Web

Thread on QL-Users Mailing-List (12-01-2009 07:05)...

Thread on comp.sys.sinclair NewsGroup (12-01-2009 07:36)...

Blog of Andrew (Andy) Pennell, a former QL software developer and author, now Microsoft employee (12-01-2009 10:26)...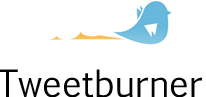 Link to my webpage on Twitter (12-01-2009 20:16)...
Blog of Linus Torvalds, a former QL user and software developer, then the man who gave us Linux) blog (13-01-2009 12:30)... (warning: page will take a while to load due to *roboted* comments)